Team Management & Leaders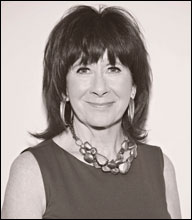 Gail Sharp
TallGrass Owner
For Gail, a balanced lifestyle is built around running a successful spa business, becoming involved in community projects, and enjoying friends and family. Some of her best times are spent at her Lucky Penny Ranch with three dogs, a couple of cats, four Nigerian dwarf goats and three horses. She enjoys the picture-perfect Rocky Mountain landscape on horseback and hiking trails while espousing a personal philosophy that asserts there are reasons to celebrate life in big and small ways every, single day.
Melissa Rackliff
Spa Director
You can contact Melissa directly at 303-679-4477 or Mel@TallGrassSpa.com
Melissa is a TallGrass veteran, so her feel for what our guests want and need is innate. All told, she has been working here for more than 15 years, with a few breaks in between. Over that time, she's picked up on the inner workings of the spa, inside and out, upside and down. That makes her the resident problem-solver. She's our go-to expert, beloved by our staff and the leader of the pack!
Michele Alton
Lead Manager
Michele's move to Colorado and choice to join the TallGrass team was purely a quality of life decision. "Colorado is where I belong," she says. "And, the people at TallGrass feel like a family." Her leadership role is a perfect fit because, having grown up in a military family, she is well acquainted with the challenges of responsibility, duty and integrity. Michele gladly shares her secret to taking care of oneself: "Who knows better than you where you need to be?"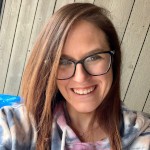 Shannon Marinos
Team Leader, Guest Relations, Retail and Laundry Departments
She calls herself "Mama Bear" and not just because she's the parent of three youngsters. Shannon is a Mama Bear at work, too. Super-protective of her Guest Relations and Retail teams, she's always there for them. "No judgment," she says, "just a positive direction, setting goals together and moving forward."
Because she knows people will be more confident, stay in the job longer and the teams will be happier together, she puts emphasis on training. Her strategy aims to ensure happy crews, all together, all the time. "It's my big thing," she says, "I always want to give people the tools to be great."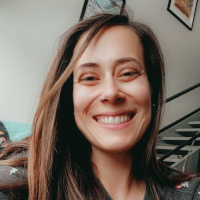 Montana Beutlich
Team Leader, Massage Department
Montana leads our team of massage therapists whom she describes as relaxed, calm, confident, beautiful souls. They work their therapeutic magic in 5 massage rooms in 11 shifts each day at TallGrass. Providing all that nurturing and positive energy for guests means therapists must care for themselves, too. Montana makes sure they focus on self-care techniques like baths and hot tubs, CBD salves, and stretching to keep muscles loose and agile. And, that creates an atmosphere of good energy and well-being for all!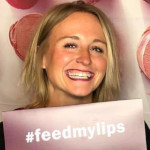 Bonnie Chwala
Team Leader, Hair Department
Bonnie leads a small but mighty team of three stylists, working together in the hair salon that's set off – just a bit apart – from the main spa where the four of them thrive, working together in a stylish, creative, up-to-date atmosphere with a family feel that puts everyone at ease. And now, with the completion of a recent remodeling project, the salon is quite the luxurious space for these TallGrass stylists doing what they do best – consulting with guests to create attractive styles, colors and cuts.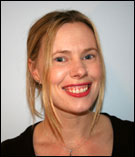 Heather Glenn
Team Leader, Esthetics Department
Nurturing her guests and educating them about natural skin care are Heather's passions at TallGrass. An esthetician since graduation from the Aveda Marquis Institute in 1998, Heather continues her professional education by seeking out new skin care techniques and advanced aromatherapy protocols. In her free time, she works as a makeup artist whose work has been featured in national publications.
Jody Heaney
Team Leader, Nail Department
Yeah! She's baaaack! This is Jody's third tour as team leader of the nail department.
Is this a case of third time's a charm? Nope. Jody is a champ every time she steps up to take the reins. She is clearly so well-suited to the role. "I like to have my team around me," she says, "when we're all going in the same direction, doing great things."
This time around, Jody's direction is back to basics, steering away from industry fads that can sometimes be a bit off-center. She's emphasizing organic ingredients, natural aromas, and quality of services. "That's what people so love about TallGrass," she says. "Everyone wants to feel good and be healthy."