NEW!
Brow Lamination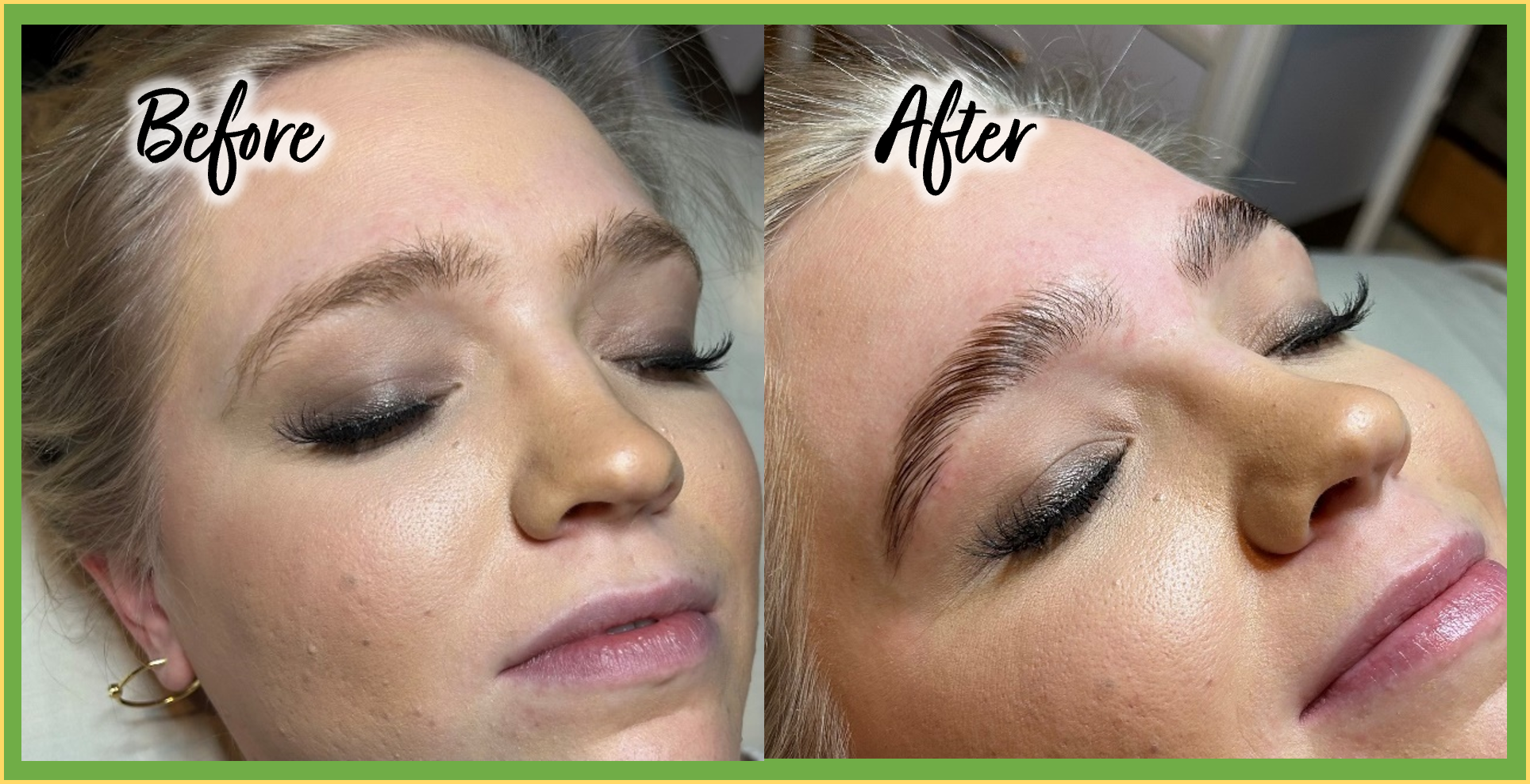 What is a Brow Lamination?
Tame and shape your brows for your perfect look! Brow lamination involves straightening and lifting the hairs using a chemical solution.  This gives the hairs more flexibility enabling us to move them into your desired shape, covering any gaps and taming strays. After your natural brow hairs are straightened, a fixing solution is applied to keep the hairs straight and in place. The result is fuller-looking brows that stay in place when brushed into shape. In general, a brow lamination lasts for approximately 6 weeks, but this depends on your brow hairs and at home care.
*Perfect when paired with our brow tint and/or brow wax.
Lamination + Tint - 60 minutes | $90
Lamination + Tint + Wax - 75 minutes | $115
Waxing
Remove unwanted hair, safely and effectively.
Eyebrow shaping - $30

Lip, chin, or neck - $20 each

Face, brows included - $60

Face, brows excluded - $50
Bikini* - $45

French Bikini*- $55 

Brazilian* - $75 and up
Full leg* - $100 and up




Half leg* - $50 and up
Chest* - $60 and up
Nostrils - $15
Ears - $15
*For best results on most waxing services, hair should be at least 1/4 inch in length.
Tinting
Darken eyelashes or eyebrows quickly and easily with safe color that lasts from 2 to 4 weeks.
Eyelashes - $40
Eyebrows - $30
Lash Lift - $75 | Lash Lift + Tint - $105
We love a good mascara, but sometimes lashes just need that extra boost! Enter: the lash lift. The lash lift service adds curl and definition to your natural lashes that open your eye and enhance the natural length and the shape of your eyelashes. It is safe and semi permanent and generally lasts anywhere from 4-6 weeks. 
Service notes: Discontinue the use of lash growth serums at least one week prior to the day of service. Please do not wear any mascara on the day of service as this can adversly affect the outocome of your lash lift.