NEW!
TallGrass ProCell Treatment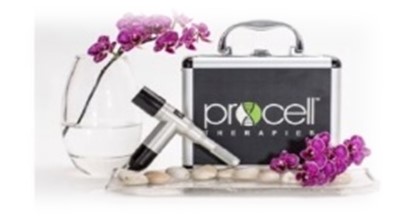 We age visibly and invisibly every day. Sun damage, internal inflammation, chemicals, and even gravity all work against the youthful vitality of your skin. As we get older, fewer regenerative stem cells survive to repair this constant damage. Procell offers cutting-edge biotechnology to induce a breathtaking transformation to the appearance and health of the skin that can last a lifetime.
Microchanneling is minimally invasive and designed to stimulate your body's own natural ability to generate collagen, elastin, and other building blocks of healthy skin. A single ProCell treatment creates thousands of microchannels in the skin's surface. In response a natural healing process initiates the formation of new collagen. Over time, this repeated healing process improves the surface texture and the overall appearance of the skin. Application of serums immediately after a microchanneling treatment enhances healing and collagen growth.
For further details click here https://www.tallgrassspa.com/services/, or give us a call at the spa. 
TallGrass ProCell and Red-Light Services
Microchanneling Only | 65-minutes | $300
Microchanneling + Red Light | 65-minutes | $350
Red Light Only (or add on) | 15-minutes | $50 (add to Refresher, Basic, Treatment or Waxing)
Red light Elevation | $30 (only used with 80-minute facial services)
Series
Series of 4: Buy 4 get the fourth one half off - $1050 | w/Red Light - $1170
Series of 6: Buy 5 get the 6th one free - $1500 | w/Red Light - $1650
Series of 6: Red Light only - $250
Facials
NEW!

~
Island Oasis Facial
Escape to a tropical oasis with Eminence Organics brand new Tropical Superfood Collection. A Mangosteen Lactic peel removes impurities and dead skin while brightening and refining. Your skin will feel hydrated and smooth from the Pineapple Refining Tonique; and a blend of the Citrus and Kale and Firm Skin Acai Masques provide antioxidant protection. Finally, slip into beachy bliss with a Yuzu Body Oil hand and arm massage. Leave with your skin feeling plump and hydrated. You can add a Red-Light Therapy session for $30 to promote healing and rejuvenation! Available April through June. 
65 minutes | $165 M-Th | $175 F-Su
Ultimate Facial
This comprehensive facial is customized according to your skin's particular needs on the day of your visit. We use natural products that produce visible results for a refreshed, radiant appearance. This service includes cold jade and warm river stones in your facial massage, a natural peel and décolleté treatment,  as well as your choice of a foot scrub and lotion application or a cleansing back scrub and lotion application.
80 minutes | $170 M-Th | $180 F-Su