Our Most Unique Services
TallGrass Cupping Massage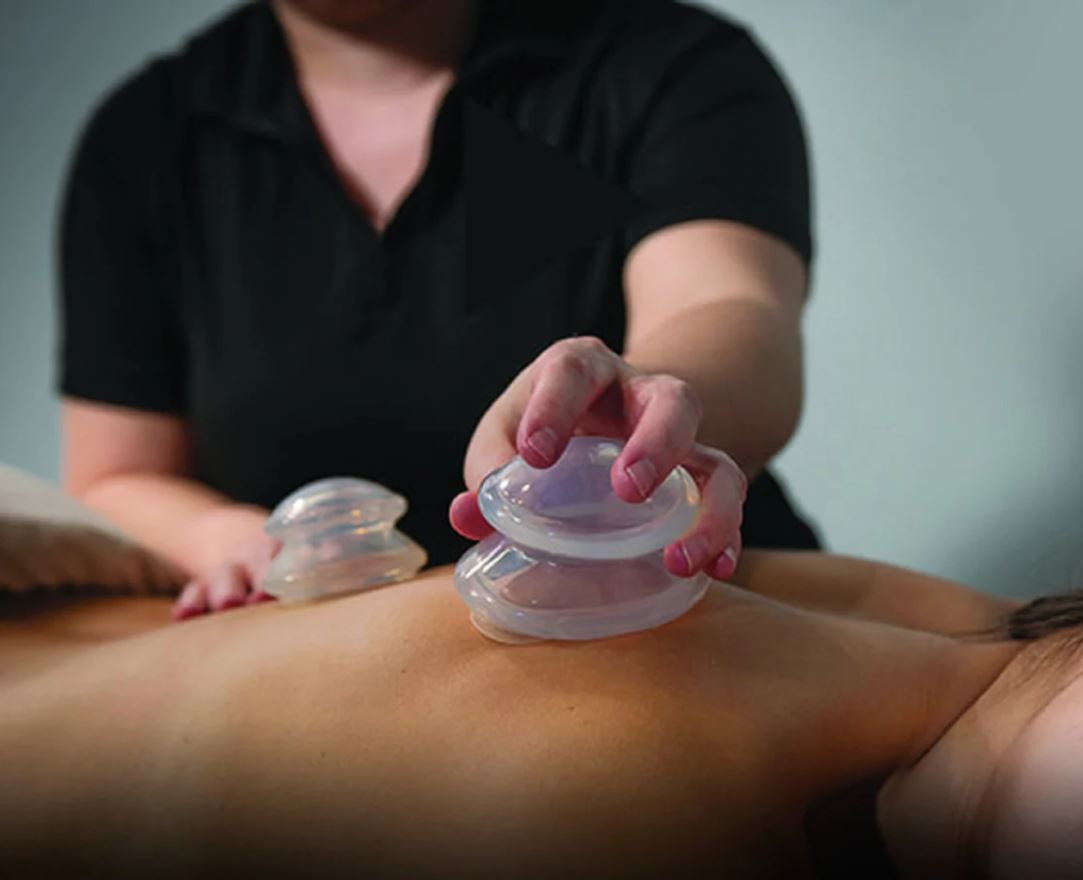 Elevate your body work and experience the many benefits of massage and cupping in the same treatment. Cupping increases blood circulation to the areas where the cups are placed which helps relieve muscle tension, improves overall blood flow, and promotes cellular repair. Cupping can also help reduce anxiety by engaging your parasympathetic nervous system as your therapist glides the cups across your skin. This promotes deep relaxation which moves through your entire body. You are sure to be transformed by this unique TallGrass massage and cupping experience.
80 minutes | $180 M-Th | $190 F-Su
TallGrass uses silicone cups with a focus on cupping the back in this service. 
Organic Manicure or Pedicure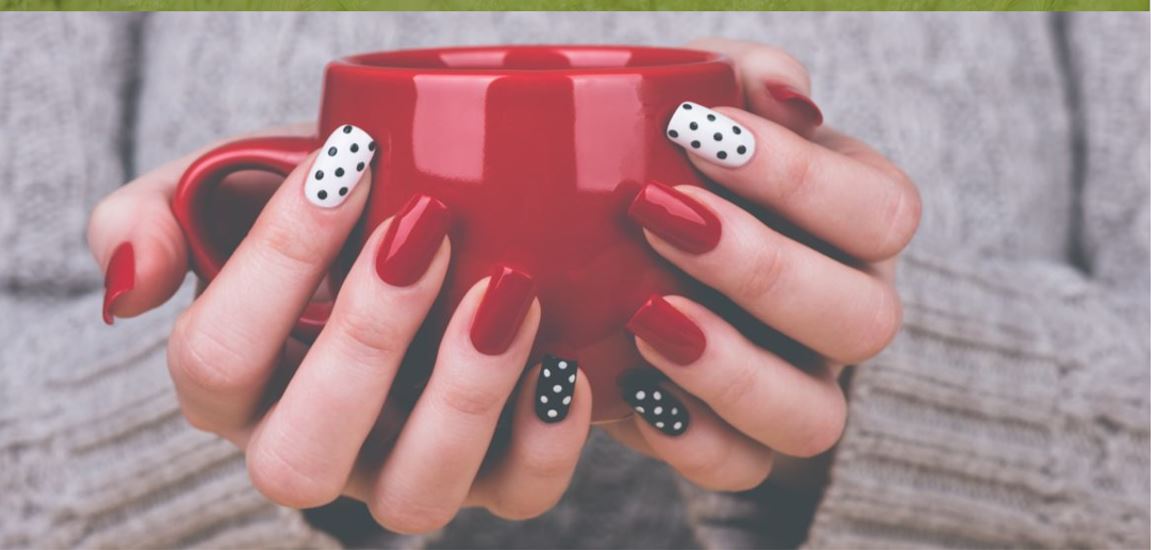 Experience Eminence ~ drench your hands and feet with the purest organic fruits, veggies and herbs. Designed from luxurious ingredients with antioxidant richness and naturally aromatic scents it provides endless benefits for deeply hydrated, brightened, and nourished hands and feet. Includes a sugar scrub, custom masque, and therapeutic massage for the hands and arms/feet and legs. Includes nail maintenance and your choice of Dazzle Dry polish.
Organic Manicure | 50 min | $70 M-Th | $75 F-Su
Organic Pedicure | 65 min | $95 M-Th | $100 F-Su
Gua Sha Facial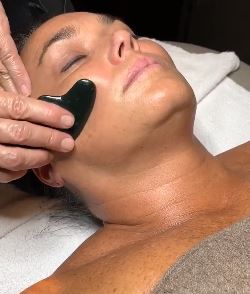 The Gua Sha Facial at TallGrass features a light exfoliation followed by a luxurious and revitalizing 40-minute Gua Sha facial massage and a final treatment masque. This facial rejuvenation therapy uses the Dark Green Neophrite Jade Stone to increase movement of the skin and underlying tissue through facial manipulation and sculpting. Blood flow is increased, and lymphatic drainage is encouraged by clearing energy blockages. Skin is visibly brightened, firmed, toned, lifted. 
80 minutes | $170 M-Th | $180 F-Su
For maximum  results, we recommend once a week for 6 weeks; then once a month. 
Series of 6 (6 treatments for the price of 5) | $725 M-Th  | $775 F-Su   
TallGrass ProCell Treatment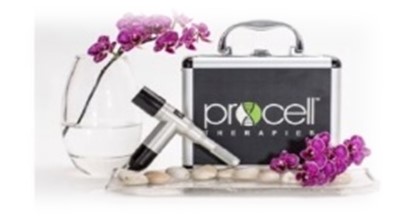 Why Receive Microchanneling?
We age, visibly and invisibly, every day. Sun damage, internal inflammation, chemicals, and even gravity all work against the youthful vitality of your skin. As we get older, fewer regenerative stem cells survive to repair this constant damage. Procell Therapies offers cutting-edge biotechnology to induce a breathtaking transformation to the appearance and health of the skin that can last a lifetime.
 What is ProCell Microchanneling and what does it do?
Microchanneling is a minimally invasive treatment designed to stimulate your body's own natural ability to generate collagen, elastin, and other building blocks of healthy skin. By stimulating the outermost layers of the skin, microchanneling can help your body start this process without penetrating living tissue.
 A single ProCell treatment creates hundreds of thousands of microchannels in the skin's surface. In response a natural healing process begins initiating the formation of new collagen. Over time, this repeated healing process improves the surface texture and the overall appearance of the skin. Application of serums immediately after a microchanneling treatment enhances healing and collagen growth.
 What is in ProCell's Serum?
ProCell's Microchannel Delivery Serum contains stem cells in a hyaluronic acid suspension. Both elements are naturally occurring in the human body and are known to promote scarless healing with minimal inflammation. The product has been used safely and effectively for over a decade.
 Who should consider Microchanneling?
Microchanneling treatments are minimally invasive and safe for all ages and skin types. Whether you are fair-skinned or dark, and even if you experience chronic breakouts, properly conducted microchanneling treatments will not result in hyperpigmentation, keloid scars, or other lasting negative side effects.
 What are the Contraindications?
Those who have underlying conditions that significantly impair your immune system should avoid microchanneling. This includes but is not limited to active radiation or chemotherapy patients, those with uncontrolled diabetes, chronic inflammatory skin disease, hemophilia, or similar bleeding disorders. Other's who should avoid microchanneling include those who've used Accutane in the past 2 years, are on blood thinners; anyone with stainless steel allergies and those who are pregnant or nursing. Please note: Retin-A must be discontinued 7 days prior to treatment.
TallGrass ProCell and Red-Light Services
Microchanneling Only | 65-minutes | $300
Microchanneling + Red Light | 65-minutes | $350
Red Light Only (or add on) | 15-minutes | $50 (add to Refresher, Basic, Treatment or Waxing)
Red light Elevation | $30 (only used with 80-minute facial services)
Series
Series of 4: Buy 4 get the fourth one half off - $1050 | w/Red Light - $1170
Series of 6: Buy 5 get the 6th one free - $1500 | w/Red Light - $1650
Series of 6: Red Light only - $250