For Immediate Release: October 15, 2018
Contact: Denise Robert, Marketing and PR, (O) 303-368-5208, (C) 303-570-7577, Denise@DeniseRobert.com 
Contact: Shannon Marinos, TallGrass Spa and Salon, (O) 303-670-4444, (C) 720-926-1132; guestrelations@TallGrassSpa.com
Media Advisory / Photo Op – Thurs, Oct 18
Children create holiday greetings for troops in the Middle East and learn about soldiers away from home
TallGrass' Soldier Box Care Packages contain cards and letters, most appreciated by soldiers
Evergreen pre-K and 2nd graders show they care
Who:
Brooke Huff's pre-K class and Alicia Needham's second grade class at Evergreen's King-Murphy Elementary School
TallGrass Spa and Salon, organizers 
What:
Card making activity and civics lesson
Supplied with construction paper, markers and crayons students create holiday greetings for troops stationed in the Middle East 
And they learn about soldiers being away from home at holiday time
When:
Thursday, October 18, 10:00 to 11:00 a.m.
Where:
King-Murphy Elementary School – 425 Circle K Ranch Road, Evergreen
More:
Now in its 9th year, the TallGrass Soldier Box Project sends care packages to troops in the Middle East twice each year – at holiday time and again at Mother's Day/Father's Day – with generous support from the Evergreen community. Care packages typically contain personal care items, playing cards, paperback books, knitted hats and gloves in winter, cooling neck wraps in summer and – always appreciated – cards and letters. Each Soldier Box serves 10 soldiers, women and men, and when they call or write their thanks they say the cards and letters are the most important gift.  
Info:
TallGrass Spa and Salon, 303-670-4444, www.TallGrassSpa.com/soldier-box-project/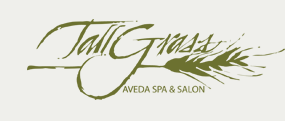 TallGrass Spa and Salon:
997 Upper Bear Creek Road
Evergreen Co 80439
303-670-4444
www.TallGrassSpa.com
---
Denise Robert
Denise Robert Marketing LLC
P. O. Box 370736 
Denver CO 80237
Direct 303-368-5208
Cell 303-570-7577
Denise@DeniseRobert.com