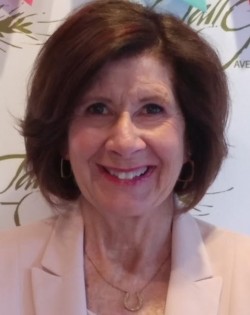 I now have two canes:  an old black one to use when working around the ranch and when I walk my goats and dogs, and a flowery, dress-up model for work and other activities. My current severe limp will be rectified soon with a hip replacement this month. While I have to admit to being a bit nervous, I'm grateful that this operation is relatively routine and that, with today's medical advancements, it's possible to fix my problem, one that people have had no choice but to live with in the past.  
My own temporary disability has drawn my attention, even more than usual, to people who suffer permanent disabilities. I will be back to normal soon, but others won't have that chance. My heart and prayers are focused on them right now.  
In this special time of spring and renewal, I hope that you are able to turn your attention to new growth, shedding what doesn't serve you any longer, and stepping out with a positive, fresh outlook. I'm looking forward to the future!! Without my canes! 
Gail Sharp is the owner of TallGrass Aveda Spa and Salon.