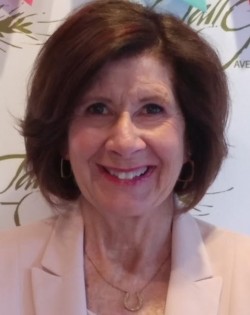 February 2018...Patience. It's not one of my virtues. In fact, now that I think about it, patience is just one item on a long list of my character defects. Why is it that we can easily list our flaws, yet when it comes to our attributes, we hem and haw? Hmmmm...I think we can all do a better job of giving ourselves a little credit.
          Anyway, I've tried very hard to be patient for the opening of our Meditation Room, a place of silence next to our Quiet Room (which sometimes isn't so quiet!). We were hoping for it to be ready by October. Hah! There's still a ways to go and my toes are tapping. I'm certain it will be worth the wait and I'm looking forward to sharing this special place of peace, silence, rest, and meditation with you. Hopefully, sometime this month. 
          Until then, since this is the month of love -- Happy Valentine's Day, everyone! -- why don't you take time during February to think of your wonderful attributes and give yourself a little love. You deserve it!
Gail Sharp is the owner of TallGrass Aveda Spa & Salon.