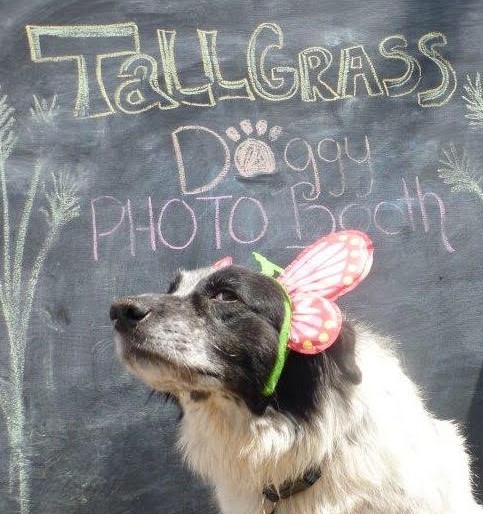 I was a shy, awkward, only child. So, my best friends were always animals. My dog and cat were the ones I could talk to, confide in, trust. Eventually, I learned that I could do the same with many humans, but that took a while longer and was a bit more dicey. Fast forward a few decades and I still feel that my animals are among my very best friends. I could not imagine life without my furry companions – most especially my dogs. When I quit my corporate life and decided to try a totally different direction, one of the three "non-negotiables" in deciding what I would do next, was that I wanted to get a dog and bring him or her to work with me. And, as many of you know firsthand, when I am at TallGrass, my dogs are almost always here, too. 
I've adopted many animals from Evergreen Animal Protective League (EAPL) and love the idea of rescuing an animal that needs a forever home. That's why I absolutely adore our annual dog wash event that benefits EAPL. This July, we washed 99 dogs and raised $2,000! And, we adopted out many of the puppies who were at the event entertaining everyone with their cute antics. Many thanks to all of you who attended or volunteered. 
If you love animals like I do and you missed the dog wash this year, please make sure you attend next year. I guarantee you'll have a ball!