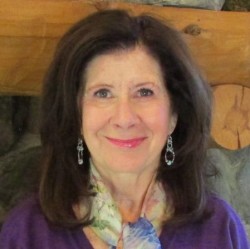 As you know, "celebration" is a central theme at TallGrass, along with relaxation and rejuvenation, of course. In this first month of 2018, I challenge you to celebrate something every day.
There are times in our lives that we feel like we don't have anything to celebrate. And I get it. I've felt that way, too.  Maybe this past year, or month, or week held some sorrow, some pain, some difficult – or even excruciating -- moments.  However, as I've aged, I realize that there is always SOMETHING to celebrate – even something simple like waking up, or seeing a sunset, or the touch of a family member, or a cherished pet. 
This past December, I celebrated 20 years of sobriety and I share that to let you know that it is possible to overcome negative, destructive habits and move forward with health and happiness.  And it is possible to celebrate something every day. Recently, during an ugly weather day, I asked my dear friend, Kimra what was her favorite season. She replied "The one I'm in."  What a joyous and perfect attitude that I hope to emulate this year. Whatever I'm experiencing – good or bad – I will strive to celebrate something in the moment.  
I pray that 2018 brings you thousands of celebration experiences! Happy New Year!