Team Management & Leaders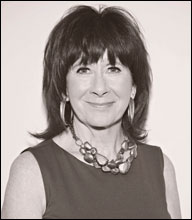 Gail Sharp
TallGrass Owner
For Gail, a balanced lifestyle is built around running a thriving spa business, becoming involved in the community projects, and enjoying friends and family. Some of her best times are spent with her dogs (Pepper, Nutmeg and Henry) and horses (Duke, Jack and Lady) enjoying the beautiful Rocky Mountain landscape on horseback and hiking trails.
Melissa Rackliff
Spa Director

You can contact Melissa directly at 303-679-4477 or Mel@TallGrassSpa.com
Melissa is a TallGrass veteran, so her feel for what our guests want and need is innate. All told, she has been working here for more than 13 years, with a few breaks in between. Over that time, she's picked up on the inner workings of the spa, inside and out, upside and down. That makes her the resident problem-solver. She's our go-to expert, beloved by our staff and the leader of the pack!
Michele Alton
Lead Manager
Michele's move to Colorado and choice to join the TallGrass team was purely a quality of life decision. "Colorado is where I belong," she says. "And, the people at TallGrass feel like a family." Her leadership role is a perfect fit because, having grown up in a military family, she is well acquainted with the challenges of responsibility, duty and integrity. Michele gladly shares her secret to taking care of oneself: "Who knows better than you where you need to be?"
Christy Clark
Team Leader, Massage Department
Christy manages a staff of 15, bringing what she calls a balanced dynamic to the Massage Department. Her buzzwords are synchronicity, natural grace and harmony. Her goal is to ensure all TallGrass therapists feel valued, supported and part of a team that delivers inspiring service to every spirit they are privileged to touch.
Mandy Corbin
Team Leader, Guest Relations Department
A degree in Hospitality from Metropolitan State University of Denver and an eight year stint at the Brown Palace Hotel makes Mandy the ideal person to head up TallGrass's guest relations. She knows how to pamper! Guests come to TallGrass to get away from the hustle and bustle and be indulged with awe inspiring customer service. And, Mandy knows how to make it happen - from reservations, to check-in, to describing services, to helping guests know what to expect - Mandy and her team take care to provide exemplary experiences.
Jane Faulkner
Team Leader, Retail Department
Boutique Buyer
An eye for detail gives Jane an edge when it comes to creating a pleasurable buying experience for TallGrass guests. Always on the lookout for what she calls "retail detail," Jane finds great ideas for setting up attractive displays everyplace she goes – even the grocery store! An organized, eye-catching selection of personal care and gift items, along with the ability to offer well-informed recommendations, makes Jane and her team the go-to folks for TallGrass shoppers.
Alesia Forrest
Team Leader, Accounting
Alesia is convinced the stars were perfectly aligned on the day she came to work at TallGrass. With 29 years of accounting on her resume, she'd be a great addition to any staff. But, when she walked into the TallGrass universe, she found the right fit at a place with an impeccable reputation that lights up people's lives. Even though accounting is a black and white business, Alesia is not your typical accountant. She's a colorful people person who loves to cook, entertain and take good care of people.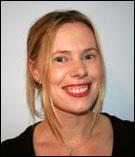 Heather Glenn
Team Leader, Esthetics Department
Nurturing her guests and educating them about natural skin care are Heather's passions at TallGrass. An esthetician since graduation from the Aveda Marquis Institute in 1998, Heather continues her professional education by seeking out new skin care techniques and advanced aromatherapy protocols. In her free time, she works as a makeup artist whose work has been featured in national publications.
Jody Heaney
Team Leader, Nail Department
This is Jody's second stint as Team Leader of the Nail Department. So, she knew what the challenges and rewards were going to be. Managing a team of 11, Jody oversees day-to-day operations and makes sure everyone is updated on the latest trends and techniques. The nail room is a unique place in the spa, where service providers get to really know guests who come regularly every week or so, to relax with headphones or liven it up with girl talk.
Michelle Junk
Team Leader, Laundry Department
It makes us smile to work with Michelle because she is just so happy all the time. She's happy to be leading her team in the Laundry Department, proud to have graduated from massage school and to be starting her massage career at Tallgrass.
"I really like it," she says, "working downstairs in the Laundry Room, behind the scenes." Her busy days are filled with washing, drying, folding and delivering fluffy towels and robes to all areas of the spa. And, that makes our guests happy, too.
Michelle was named team leader because of her positive attitude, great work ethic and a motto that we can all aspire to live by—"Can't means won't."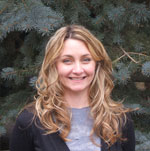 Jen Schapiro
Team Leader, Hair Salon Department
Jen always wanted to be a hair stylist and started design school while still in high school. A couple of decades later, she still has a passion for her career, especially when it comes to the continuing education that keeps her salon team fresh and excited. Jen's passion extends to her production of the TallGrass hair and fashion show, the style event of the Evergreen season for six successful years.