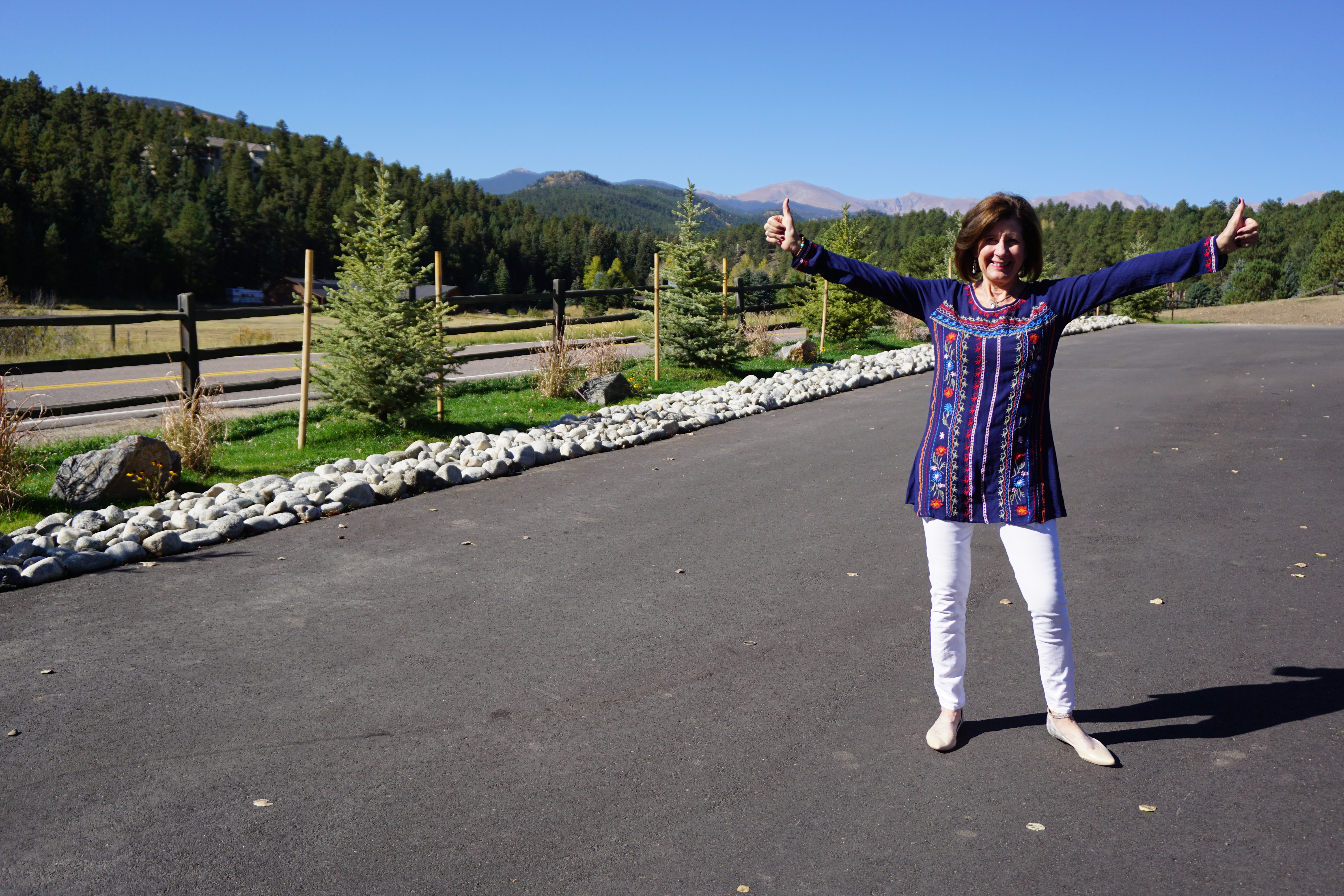 Okay, do you think I'm insane to celebrate a parking lot? Quite possibly, it's a stretch to get excited about something so mundane, but truly our new parking lot is beautiful, especially with the gorgeous landscaping that our friends at JP Total installed. I'm thrilled that we don't have to worry about parking on the road during busy times and that not only is it free and easy to park, but you are surrounded by beautiful trees, plants and rockscape.  
Yes, the snow will fly soon but, for a few more weeks, the mornings are comfortably cool and the days are crisp and sunny. The fall colors on my horseback rides and hikes are breathtaking, and I'm certain you'll agree that our weather and scenery this time of year are perfect. I want to soak up every minute!  
Please come soon to visit us in our glorious valley for rest, rejuvenation and beauty – starting with parking your car!