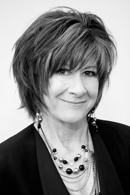 Wow, May just whipped by didn't it? All of a sudden, we're into June. I'm wondering if you are as overwhelmed as we are. It seems like every summer weekend there is a party or a festival or some type of event that we'd like to attend. And yet, here at our mini-ranch, we have enough chores to fill 300 weekends!

But, I'm not complaining - the sun is out, the grass is green and flowers are finally arriving in Evergreen. And I know a great place to get a massage or a facial after the yard work takes its toll on us!

I wish a Happy Father's Day to Dads everywhere. My incredible father, Ben, is going strong at a bit over 80. Take a look at this month's bonus for a special treat for that great Dad - or husband, friend, uncle. He may not know it yet, but I'll bet he'll love a spa treatment - with you!