TallGrass is Greener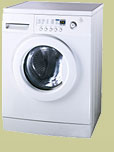 TallGrass has always had a green attitude and continues to innovate ways to become even greener…
Our association with the Aveda Corporation perfectly represents our commitment to being environmentally conscientious.
Paper, plastic, glass and aluminum are recycled and packing paper and cardboard are taken to the recycling center each week.
In the laundry room, fabric softener is not used and the washing machine second rinse water is recycled.
Throughout the spa, cloth towels are used exclusively.
We do not use harsh cleaning products and even our cleaning company has turned to using environmentally friendly products wherever possible.
Plastic water bottles are not used or sold at the spa. Our guests use glasses for water and other cold beverages.
All copy paper is reused for notes and all the paper used in the spa is made of 35% post-consumer recycled materials.
Reusable slippers are supplied to our guests for their use at the spa.
IPODS instead of CDs are used in certain areas of the spa.
Cocoa and mud for body treatments are purchased in bulk.
Some of us carpool to work. And, some of us even walk to work.
Green Boutique

We offer a variety of earth-friendly products in our boutique, like clothes made of hemp and organic cotton and greeting cards made of post-consumer recycled paper with soy-based ink. You can even find a green housecleaning kit. And, our flip flops are made of recycled materials.
Facility
TallGrass has been transformed into a more energy efficient building.
Water-saving showerheads have been installed.
In the winter, wood is used to heat the Great Room and main areas.
A hot water-heated floor extends from the Front Desk all the way into the Nail Salon.
Most appliances are unplugged at the end of every day.
Most windows in the spa are tinted, which insulates in winter and protects furniture from fading in the summer.
Weather stripping has been applied on every door that leads to the outside.
Energy efficient fluorescent light bulbs are used wherever possible.
Smart power strips are used for appliances.
Guest amenities are purchased in bulk.
The attic is insulated.
Solar lights have been installed along the path to the parking lot.
Solar panels for the building heating and water system are currently being researched.
Last Spring, we collaborated with Western Resource Advocates, an organization that works to defend our natural water sources in Colorado and the western U.S., to help them with their Yaris car raffle and we also sold t-shirts to raise funds.
Green tips are offered to staff and guests via email and meetings, explaining how simple changes can make their homes even greener, too.