Green Resources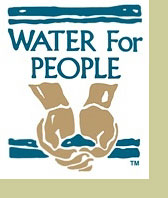 From time to time, TallGrass would like to introduce you to a conservation or environmental organization that is working to make a difference in the world. This month, meet Denver-based Water For People.
Water For People helps people in developing countries improve their quality of life by supporting the development of locally sustainable drinking water resources, sanitation facilities, and health and hygiene education programs.
Around the world, 1.1 billion people do not have access to safe drinking water and 2.6 billion are without adequate sanitation facilities. Every day, nearly 6,000 people who share our planet die from water-related illnesses and the vast majority are children.
Water for People's vision is a world where all people have access to safe drinking water and sanitation, a world where no one suffers or dies from a water- or sanitation-related disease.
You can help. Visit www.WaterForPeople.org to learn more about the organization and these projects.
Give a Birthday Gift in Honor of a Special Person and Send an E-Card
Water For People will mail a letter acknowledging your birthday gift donation and
you can send an e-card to the honoree to tell them about it. Your card will be sent
automatically on the date you select when you fill out and submit the form on the
Water for People web site.

Water For People believes in the dignity of all people and that access to safe drinking water and effective sanitation are basic human rights. At TallGrass, we share their vision and encourage you to support Water For People, too.