---


Scrubby
5-year-old, 17 lb., neutered Min Pin mix.
He gets along with dogs and cats, is sturdy and handsome, and has great house manners.

Available for adoption at
Evergreen Animal Protective League
www.EAPL.com
---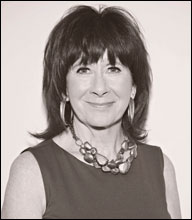 I was an only child and incredibly shy. So, while growing up in Kansas City, my best friends were always animals. Dogs, cats, horses, turtles — you name 'em — I loved them all. And I still do. That's one of the reasons why I enjoyed our Wines, Washes and Wagging Tails event so much. Each and every dog was sweeter than the one before and I gave my share of hugs and kisses to every one. Please check out our Facebook page to view the photos that Haley King, our resident photographer, snapped that day and see how much fun we had.
Unfortunately though, two nights later, a couple of my dogs (Pepper and Nutmeg), after having been bathed and looking and smelling fantastic, decided it would be a great idea to get to know a skunk that lives on our property. Yes! They were sprayed. What a stinky mess! But, my clever husband knew what to do and bathed them quickly in a mixture of hydrogen peroxide, baking soda and a bit of hand soap. They are mostly back to normal, but certainly not as sweet smelling as they were last weekend. Maybe a final touch-up with Aveda's Rosemary Mint shampoo might do the trick. Heck, it always works for me!

Wine, Washes & Wagging Tails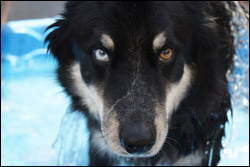 We are pleased to report that the Inaugural Wine, Washes & Wagging Tails event was a rollicking, frolicking success. We washed over 70 dogs, raised more than $1,500 for Evergreen Animal Protective League, and drank lots of glasses of wine. Tails were indeed wagging. It was so much fun that we have decided to make it annual event. So, stand by for next year!



Save the Date for Transitions11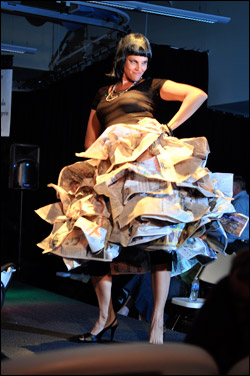 Circle Thursday, September 22, on your calendar. That's the date of our third annual hair and fashion show, organized by TallGrass Hair Department Team Leader Jen Schapiro and a team of our stylists and estheticians. At Transitions11, we'll be featuring trendsetting hairstyles and makeup created by our professional staff, along with lingerie, sportswear and funky fashions from Evergreen area merchants. Professional and volunteer models will strut their stuff. Funds raised will benefit Evergreen Animal Protective League and Camp Comfort.
Camp Comfort, which is operated by Mt. Evans Hospice, is a new fashion show beneficiary. This summer, several of our hair stylists were volunteer counselors at this bereavement camp for children and they learned about the important work of addressing the special needs of grieving children ages 6 to 12. It was a unanimous decision to make Camp Comfort a recipient of our fashion show fundraising this year.