---


Muddles
2-year-old, 35 lbs, Terrier Mix
She is house-trained, knows "sit," comes when called, is good with other dogs but probably not cats, loves to play and cuddle.

Available for adoption at
Evergreen Animal Protective League
www.EAPL.com
---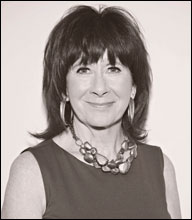 Summer is in full swing here in our gorgeous town of Evergreen. I know that our snowy skiing months are fun for so many people but, personally, the green fields, beautiful flowers, warm temperatures and plethora of activities make summer my favorite time of year.
Last night, after being outside on a golf course for a wonderful — though thoroughly frustrating — round of nine holes with friends, we drove past one of our great summer concerts that takes place at the Lake House on occasional Wednesday nights. It's just one more lovely way to spend the evening outside. Or, how about sitting peacefully on the porch or deck with a glass of wine or iced tea and watching the hummingbirds. It's heaven!
Our patio at TallGrass is exquisite right now — flowers everywhere, the waterfall gently flowing, soft music playing. My dogs, Pepper and Nutmeg, are usually asleep in their beds under the shade of the huge spruce tree by our front door. But nowadays, they are getting excited at the thought of getting wet at our first annual "Wine Washes and Wagging Tails" event in downtown Evergreen on July 24. Come on down and join us for a great time with your dog or just to have a glass of wine and watch the fun. We're raising money for Evergreen Animal Protective League. It's one more great way to enjoy the summer. (See all the details below.)

Team Leaders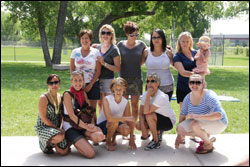 This month, we honor our Team Leaders and Managers On Duty (MOD's) for all they do to keep TallGrass running smoothly and exceeding our guests' expectations. Each department has a Leader who works with a team of 6 or 8, or sometimes more than a dozen people. They hire, train, manage, coach, motivate, schedule, counsel, and...whew!...support. Each Team Leader offers a helping hand and an open ear to the TallGrass staff members who report to her. Our MOD's have the responsibility for the entire spa (staff, facility and guests) during their shifts which is another critical leadership position. And, this summer, while our Spa Director is away on a motorcycle trip through the US and Canada, they have really risen to the occasion to keep things at the spa running along absolutely beautifully.



Wine, Washes & Wagging Tails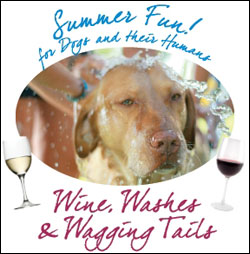 TallGrass is delighted to present "Wine Washes & Wagging Tails," a dog wash and wine sipping event, on Sunday, July 24, from 11:00 a.m. to 3:00 p.m., at the Evergreen National Bank drive-thru at 28145 Highway 74 in downtown Evergreen. Everyone is invited to join us for a fun afternoon of dog washing and wine sipping on a beautiful summer Sunday. A fundraiser for the Evergreen Animal Protective League, tickets are $20 for one dog wash and one glass of wine. Event co-sponsors are Evergreen National Bank and Creekside Cellars. Please give us a call at 303-670-4444 if you need more information.