---

Izzy and Nora
5-yrs-old, 10 lbs,
Mini-Poodles
Sweet little sisters, very
loving, well adjusted, like
to walk on a leash, and love
yard and lap time, should be
adopted together

Available for adoption at
Evergreen Animal Protective League
www.EAPL.com
---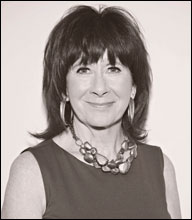 One month after I was given the go-ahead to resume golfing, horseback riding and a regular workout schedule after my rotator cuff surgery last November, I jumped bareback (stupidly) on my new horse and fell off, landing on the same shoulder. An MRI confirmed that I re-injured the exact same tendon. My doctor advises surgery again. Wahhhhhhhh! Another six months of immobility.
All right, I admit it. I have been sitting on the pity pot. So, my friend gave me great advice: Focus on gratitude for what you do have! (Why is it that we already KNOW this stuff, but forget so easily?) And that reminded me of AA's slogan: One day at a time. I can't count how many times these two platitudes have helped me remain positive.
Speaking of gratitude and enjoying the moment, it's been a glorious summer with rain coming most afternoons. This morning, the drive to work on Upper Bear Creek Road was exquisite – gorgeous green grasses and wildflowers, deer grazing by the side of the road, a beautiful sunrise. TallGrass is humming along with our amazingly talented team and gracious, relaxed guests. My family and friends are doing well. Everyone is happy and healthy. My father's 85th birthday is next week and he still goes to the gym twice a week to lift weights!
Life is good. We hope you'll agree. Why not celebrate by enjoying a perfect day here in our incredible TallGrass valley very soon!



Transitions13 Hair and Fashion Trends
Put on your best Daisy Buchanan – or maybe you'd rather be Zelda Fitzgerald. Whatever! "The Great Gatsby" is the theme for our 5th annual TallGrass fashion show. It promises to be loads of fun as we showcase the latest hair styles, nail art and makeup from the talented pro's at TallGrass, along with trendsetting fashions from area merchants. Look for must-have fall styles from DARE Boutique, Le Boudoir Lingerie, Boone Mountain Sports, Sweetwater and, of course, our own TallGrass Boutique. And, there will be prizes for the best Gatsby costumes, too.
Please join us on Thursday, September 26, at Evergreen Country Day School on Swede Gulch Road. Doors open at 6 o'clock. Tickets ($45 premier, $35 cabaret and $25 general admission) can be purchased in advance at TallGrass or at the door (add $5). Funds raised benefit Mt. Evans Home Health and Hospice's Camp Comfort for grieving children, Mountain Area Land Trust's efforts to conserve open spaces and Evergreen Animal Protective League's aid to animals through rescue, shelter and educational programs. As a special treat, EAPL's pets will strut the runway, too.



TallGrass Boutique
Fashion Forward are the buzzwords as we fill our TallGrass Boutique with lovely one-of-a-kind clothing and gift items for fall. And, to make room, we're setting up a sale rack (taking the place of our annual tent sale) that will be located just outside the Hair Salon all year 'round. All of our summer items are marked down and, during August, there will be featured items from our Fall 2013 collection, including a few sweaters, coats, vests, jackets and accessories. Prices are drastically reduced.
Of course, the Boutique is highlighted at the Transitions13 fashion show again this year. We'll tell you all about it next month!