---


Charlie
Approx. 18-month-old
50 lbs.
Springer Spaniel

Perfectly house trained, sleeps on his own bed, loves male humans, would prefer a couple or single man, no kids please
www.EAPL.com
---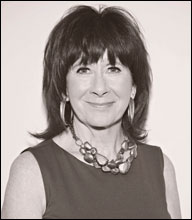 My husband and I are blessed to live in Evergreen for many reasons, but one of the most important is the close knit community, especially in our "Hangen Ranch" neighborhood. We have block parties, parades and most of us know each other by name, by our dogs and by our horses. Chuck helps plow snow from driveways in the winter and just went over to help dig post holes for a fence going in across the street. (I did marry a boy scout!). Just last night, in the midst of a fire on our Bluebell Lane, we all pulled together to help evacuate those closest to the fire. We took our trailer beyond the fire lines and evacuated six horses and brought them to our property for safety. The local firefighters were able to contain the huge blaze and it is almost completely out as I write this.

I've heard many stories this morning about other neighborhoods and how people were pitching in to make sure everyone was safe. Luckily, the fire did not blaze out of control and some of the preparations were not necessary, but it was heartening to see the power of community in action. Thanks to everyone who called and expressed their willingness to help. We appreciate all of you!

I hope that you, too, are an involved participant in your community - in the city or the country. We know how important it is to our own TallGrass community - of which you are a special part. Best wishes for a happy, safe summer!

Father's Day 2013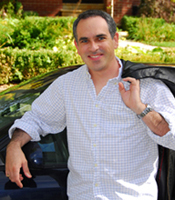 It's up to us women to introduce our men to the pleasures of spa going. And, now that Father's Day is here, it's the perfect chance to show our guys how good they can look and feel after a bit of pampering at TallGrass. Consider our Therapeutic Massage. It's sure to be a big hit. Or, the TallGrass Tango side-by-side couples massage is a treat that you two can share. And, you should also keep in mind the Mountain Man Facial because you know how relaxing and refreshing a facial feels. He will, too.
When in doubt, gift certificates are always a good choice and we have a Father's Day design for our Instantly Printable Gift Certificates that is just right for the occasion.

Nails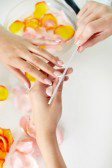 We're hip to what's happening in the world of nail care. And, we're pleased to be bringing this new service to you in July.
Stress Fix is the Aveda collection of products with a unique aroma clinically proven to relieve feelings of stress with essences of lavender, lavandin and clary sage. Now, manicures and pedicures incorporating the Stress Fix collection into the nail service are coming to our Nail Salon. Please ask your nail tech about this calming, rejuvenating and exfoliating treatment.