---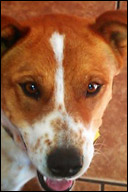 Flora
Approx. 1-year-old,
Cattle Dog Mix
Sweet and loving, likes
to get her tummy rubbed,
loves to cuddle, uses a
doggie door and loves to
be out in the yard

Available for adoption at
Evergreen Animal Protective League
www.EAPL.com
---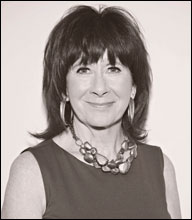 The Fourth of July has passed in a quiet, somber way in Colorado.
No fireworks. The last thing anyone wanted in our dry state was a firecracker sparking another wildfire. While I've always enjoyed our brief but intense summer rains, I've never prayed harder for long, drenching downpours (without lightening, thank you very much!). Our hearts are with the unfortunate people and animals that lost their homes and even lives. We salute our brave and untiring firefighters who laid so much on the line to put out these terrifying fires.
It's strange to hear the news that other parts of the country are suffering floods. It's a good metaphor to demonstrate that anything out of balance is never good. Maintaining balance in our lives is so crucial, yet difficult to manage. Schedules are so hectic. Here at TallGrass, I've been incredibly busy this past month learning more about our Spa Director role since Susie left and interviewing for her replacement. But, I try as hard as possible to take a few moments to breathe, appreciate my numerous blessings and do my part to support those who aren't as lucky as I am. That helps me keep balanced.
I hope that you remember to take time for your own balance. Our Chakra Balancing Treatment is a great way to get started!



Annika McPherson, June-July Spa Babe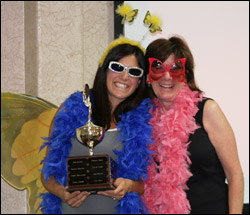 Annika McPherson takes her place under the TallGrass awe and inspire banner because, as TallGrass owner Gail Ridings explains, "She is a very talented, hardworking, caring and giving person who connects with her clients and lets them know how much she appreciates them." With those words of praise, Annika was honored with the title of Spa Babe for June-July 2012.
A hair stylist who always wanted to be in a creative profession, Annika loves working with hair color. In the process, she gives a thorough consultation, asking lots of questions, showing pictures and ultimately arriving at an exact understanding of what the client wants. "I'm always up for a challenge," she says. "It's such a rewarding experience to create new formulas and give my clients unique, natural, completely customized looks."
A mother-to-be, Annika is expecting a girl in September and is busy preparing for her new role. She's always been involved with her own family and her in-laws, and now the circle is growing! We wish her the best.
Annika is pictured here with Gail Ridings.



Wine, Washes & Wagging Tails
| | |
| --- | --- |
| | Our second annual summer fun event for dogs and their humans is set for Sunday, July 29, from 11 a.m. to 3 p.m., at the Evergreen National Bank drive-thru in downtown Evergreen. This is not just a dog wash. Oh, no! It's a soapy, splashy, frolicky wet dog and people watching event with a bit of wine sipping, too. A $20 ticket gets your dog washed by one of our volunteers and one glass of wine for you. All proceeds benefit Evergreen Animal Protective League and our co-sponsors are Evergreen National Bank and Creekside Cellars. We'll see you there and remember to bring your camera. The photos are priceless! |