---


Oliver
Loves humans and dogs, is house trained, walks well on a leash and enjoys car rides. Has minor health issues and is not good with small children.

Available for adoption at
Evergreen Animal Protective League
www.EAPL.com
---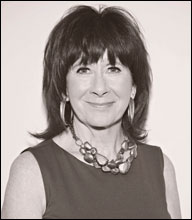 I miss my Mother. She passed away over 17 years ago and I still think of her nearly every day. I know that she is somehow with me, and I can still talk to her, but dang it, I'd like to give her a hug, go out together for lunch, laugh together, and hear her voice.
She gave me my curly hair, my sense of humor, her lemon Jell-O cake recipe, my decorating sense, my love of animals, my confidence and my ears that get cold when it's below 60 degrees. We fought like cats and dogs in my teen years but we came out of that tough time closer than ever. She was my best friend. I often wish that she would be here to meet my incredible husband, Chuck, whom she would have adored. And I'm sure she would have loved TallGrass. Long before the spa was a thought in my mind, I gave her a gift certificate to an Aveda spa in Kansas City. It was her first massage and she was in heaven!
To all Mothers – those here with us and those here in spirit – we wish you a Happy Mother's Day full of joy! It's our privilege to celebrate this special time with you here at TallGrass.
Happy Mother's Day, Patricia Thompson Sharp. I love you!

Mother's Week at TallGrass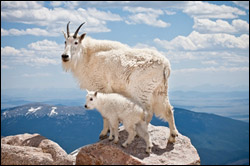 No, not just one day for us. Uh huh, we make celebration of mom last for a week. This year, from May 9 to 16, we're welcoming you and your mom to TallGrass with framed photos of the two of you and we even have a tiara for mom to wear for the picture taking. And, please don't forget about our May newsletter bonus because, when you bring mom – or someone you love a lot – and you each have services totaling at least $80, we'll treat you two to lunch. See the bonus page for all the details.
Please remember, too, that a TallGrass gift certificate comes with the promise of a perfect day here at TallGrass. It's a lovely way to honor mom and let her know how much you care.

Kimberly Wilson
April–May 2012 Spa Babe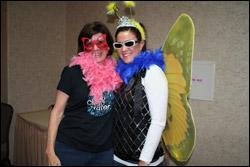 She's the epitome of what every team member strives to be: incredibly hard working, very responsible and admired by guests and co-workers alike.
That's how TallGrass owner Gail Ridings described Kimberly Wilson when announcing her selection as Spa Babe. Currently a manager and an esthetician, and formerly working in the Guest Relations, Operations and Retail departments, Kimberly knows TallGrass. She knows how management supports staff, coaching them on ways to deliver the highest level of customer service and enabling each person to be the best at what they do. "I love the professional atmosphere here," she says. "Everyone is so willing to teach. But, yet, the feeling is more like we are a family."
Kimberly became an esthetician because she always had an avid interest in skin care and makeup. She's even passionate about waxing. "I have a talent for shaping brows," she says. "I can see just how they fit the eye."
Coming to the Front Range from Glenwood Springs, Kimberly is a Colorado kind of gal who loves snowboarding and four wheeling. "And, of course, shopping," she says. That's where her spa babe prize of a gift certificate to Nordstrom will come in handy.
Kimberly is pictured here with Gail Ridings.