---

Vato
Long Blue Hair Chihuahua
Male, 1 yr-old, 5 lbs, crate and house trained, very playful, loves canine companions, likes to snuggle (not good with children).

Available for adoption at
Evergreen Animal Protective League
www.EAPL.com
---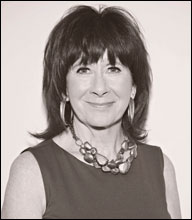 Another confession. I sometimes drag my feet on trends. Whether fashion, food or technology, I lag behind. It's not always a bad thing, though. I totally missed the platform high heels craze.
In business, however, it's important to stay current with what's going on around us. So, in my desire to learn about social media for TallGrass, I signed up with Facebook, LinkedIn and Twitter. Even though I'm not a daily visitor and rarely make a post, I do see the value in these communication channels and can often learn news about friends and family that I might have missed. While I don't care that someone just ate a great cookie, I am grateful to know about a birth or someone's health struggles.
That led me to my next high tech adventure. With a teeny bit of kicking and screaming, I got an iPhone. Susie, our Spa Director, is a techno whiz kid and she is giving me lessons daily on how this amazing thing works. (Poor woman!) I can actually talk to the thing and ask questions and it will answer me. I tried to tell the woman in the phone "I love you, Siri" -- which is apparently her name -- and she replied "You don't even know me!" Pretty funny.
It turns out to be a handy tool - especially with the free Apps that can be downloaded. Naturally, I'm a bit partial to the TallGrass App. It's new and it's free and it's a great way for you to book appointments, check out specials and look at photos of our mountain valley and spa facilities. So, I am encouraging you to adopt this new trend. Get with the program and try it out! At the same time, tho', I am suggesting you avoid those platform high heels. They're way too dangerous!

All New! Lower Level at TallGrass
Wait until you see the all new, ultra quiet, super comfortable and contemporary Lower Level at TallGrass! With the help of a very talented decorator, we updated our look and brought the modern age to the Evergreen aesthetic with new colors, carpeting, furniture, artwork, tiles, leathered granite countertops and a glass wall of geometric shapes. In treatment rooms, bathroom, shower room and relaxation area, we blended old with new, bringing in a modern touch with custom cabinetry and harking back to the old world with classic furniture and accessories. Unique, modern and upscale, the remodeled Lower Level blends beautifully with other areas of the spa - our elegant hair salon, cozy nail room, Colorado mountain chic great room - as each area connects with the others in its uniqueness.
High tech acoustical touches make the Lower Level ultra quiet and the calming colors of taupe, grey, blue and yellow create the perfect atmosphere for gentle relaxation. We invite you to enjoy these new spaces...relax on an ultra comfortable massage table in a silent treatment room...sit, read, or meditate in a peaceful relaxation area. It's our pleasure to offer you a setting where you can soothe body and soul.

Happy Valentine's Day from TallGrass
There's something for everyone here at TallGrass in our Valentine's Day menu of sweet surprises.
A Gift Certificate, instantly printable or elegantly wrapped in tall grasses, can be purchased online or in person, in any amount, and comes with the promise of a perfect day at TallGrass. We'll awe and inspire your sweetheart with luxurious treatments, stunning mountain meadow views and extraordinary guest services.
The TallGrass Tango, our popular couples, side-by-side massage, is truly a winner this time of year. Enjoyed in the privacy of the Sage Room Suite, the Tango includes a moisture-rich hand treatment and then the two of you are invited to take a custom-scented steam shower. Take advantage of our February e-newsletter bonus and receive a complimentary upgrade from 50 minutes to 80 minutes.
Whenever you visit TallGrass this month, you'll find "Dear Sweetheart" postcards you can use to fill-out a Valentine's Day wish list and we will mail it to your sweetie. That'll give him the hint!