---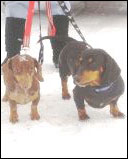 Koko and Savanna
Sweet and loving female Dachshunds, Savanna is black and tan, about 20 lbs and Koko is dapple red, about 10 lbs, estimated to be approximately 2 yrs old, not related but very attached to each other.

Available for adoption at
Evergreen Animal Protective League
www.EAPL.com
---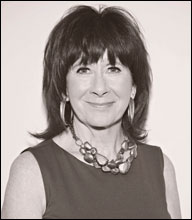 I got some bad news during my weeklong "get healthy" vacation. A blood test revealed that I am allergic to chocolate! Well, of course I'm happy that there were no real health issues, but really, I can't have chocolate ever again? I might be overreacting, but right now, all I can think about is chocolate ice cream, Godiva chocolates filled with cherries, dark chocolate Hershey kisses, chocolate covered acai berries (my latest discovery), German Chocolate cake, chocolate covered strawberries....oh, please STOP!
Seriously, my husband and I came back from Canyon Ranch inspired to do more cardio, eat more vegetables and protein, drink more water and we've actually begun to meditate. If you know me, you'll be saying "What? Meditate!" Yes, I am the person who most needs meditation and the person who has the most difficult time sitting still. But, with two weeks of short sessions (one to two minutes is about all I can do so far) several times a day, I can feel the difference. You might have thought that a spa owner is full of peace and quiet. I confess I've still got a lot of "Type A" percolating in me. But, who knows? Maybe I could sit still, quietly breathing for five minutes at a time, if I keep at it.
One of my favorite ways to be quiet is to sit in our steam room at TallGrass. Private, cozy and warm, it never fails to calm me down and get me to breathe deeply and relax. Please make sure you take time to "meditate" during a visit here - in our Great Room with a cup of Aveda Comforting Tea or try a complimentary steam. I know you'll love it. And, it will begin your new year with moments of peace and calm.
Happy New Year!

Nicole Armstrong, January Spa Babe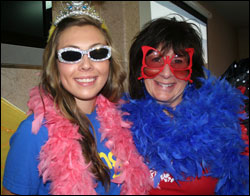 Nicole is what we call a "double dipper" at TallGrass. She works in two departments - Guest Relations and Management. Wearing her Guest Relations hat, you'll find Nicole at the front desk where she checks guests in and out, books appointments and answers phones. In her management role, Nicole works shifts as the Manager on Duty.
Before coming to TallGrass, Nicole was a waitress at a café/gas station combo. One Valentine's Day, she and a friend visited TallGrass to get their nails done and she was charmed. "I thought it was the greatest place in the world," she remembers. "So, I went to the website, filled out an application and was thrilled to be hired."
Nicole likes the community feeling that comes with being part of the TallGrass staff. "We are a tight knit family," she says. She also enjoys interacting with clients, meeting interesting people and learning something new everyday, like how to make confident decisions which, she thinks, applies to all areas of her life.
When announcing Nicole's spa babe award, TallGrass owner Gail Ridings described her as someone who demonstrates excellence in every part of her work, is good with guests and other staff, and shows what it means to do a great job.
Nicole is pictured here with TallGrass owner Gail Ridings.

TallGrass Philanthropy Report, 2011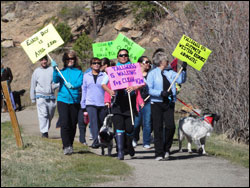 At TallGrass, we are involved in programs that give back for a lot of reasons. It makes us feel good, makes the world a better place and gives you a chance to participate with us. It's hard to imagine a cause we don't support. From putting together care packages for soldiers in Afghanistan, to fundraising for water conservation to volunteering hair and nail services at senior residences and battered women's shelters, to collecting shoes for the needy and walking for breast cancer research, we are connected with the world around us.
In 2011 alone, we were proud to volunteer 1,300 hours and donate more than $17,000 to organizations like the Evergreen Animal Protective League, Mt Evans Camp Comfort and Mountain Resource Center. And, that includes gift cards that we donated to over 150 silent auction fundraisers. Perhaps you saw the story in a recent issue of Canyon Courier reporting on our Operation Healing Wheels project when we decorated and donated bikes for children who are residents of the Mountain Peace Shelter in Bailey.
We're telling you about our philanthropy program because we want you to know that you are always welcome to join us - by donating dollars to help pay for shipping the solider boxes, or participating in the Wine Washes and Wagging Tails dog wash, or attending our Transitions Hair and Fashion Trends Show. Or, letting us know about organizations you support and inviting us to join you. Let's change the world together!