Message from Gail Sharp
April 2023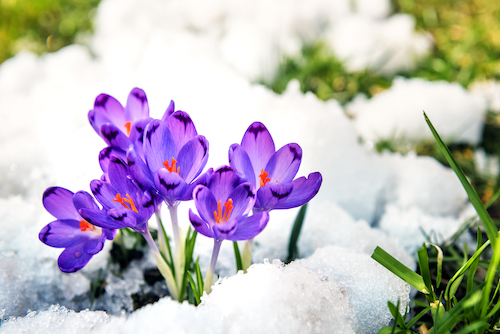 At our recent TallGrass leadership meeting, the subject of plans came up. I think Woody Allen is credited with saying "If you want to make God laugh, tell Him your plans."
I certainly can't speculate on whether God is laughing, but I do know that best laid plans often turn out differently than we expect. In my last newsletter, I expressed my desire to get cows but, after I wrote that, a good friend found herself in a bind and urgently needed a place to house her horse. Of course, I could not say: Nope, I'm getting cows.
My first plan in life was to go to college, get married, and have children. No plans for a big career. Ha! Didn't marry until I was 50, never had kids, and have had two pretty successful careers. The list of my plans getting derailed by something completely different goes on and on. (I'm sure you have a long list, too!) And even with the changes that I judge as difficult at the time, I can accept and adjust after a while. I believe the idea of "go with the flow" is so very helpful in creating peace in life. Usually, I can see the gifts that occur with the new plan and, even if the change isn't something that I wanted, it does no good to lament or have resentments. I can sit in misery and whine or find the blessings and move forward.
This time, a twist in my plans is working out -- as things always do. I'm happily enjoying my friend and her new horse. Who knows? Cows may still come to Lucky Penny Ranch. My plans are always changing!
I'm sending "go with the flow" energy to you during this spring weather changing month. It's one of my very favorites!
Gail Sharp is the owner of TallGrass Spa and Salon. Email her at sharpgail@aol.com .