Message from Gail Sharp
November 2022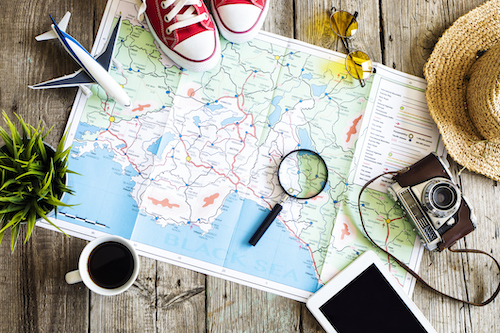 When did I become an anxious traveler? In the past, I giggled when I saw older folks making elaborate preparations for an upcoming trip. And now – I'm one of them!
When I worked in Chicago, my job took me on airplanes 2-3 times a week. I could pack in 15 minutes and felt comfortable arriving at the airport minutes before my flight. No big deal. On my recent trip to Normandy, however, you would think I was planning the D-Day Invasion rather than a week away from home. Getting medications sorted, pouring lotions into little bottles, making sure I had enough warm clothes (I'm always cold), getting housesitting instructions ready for the horses, dogs, cats, goats. And then, the worry over making connections and getting to the airport on time. What if there is an accident on I-70? Yep, add another half hour, just in case. Coming home was the same thing. I arrived at the airport in Paris THREE hours ahead of departure.
Thank goodness I have no fear about leaving my beloved TallGrass. My incredible TallGrass family, with wonderful leaders like Spa Director Melissa, keeps things humming along so well. I love my job and my life so much that I think about just staying home. But, like anything, when you always stay comfortable and safe, you miss out on so much. The trip was wonderful and I loved every minute!
I encourage you to step out and enjoy new experiences. Worth it, really!
Gail Sharp is the owner of TallGrass Spa and Salon. Email her at sharpgail@aol.com .