Message from Gail Sharp
September 2022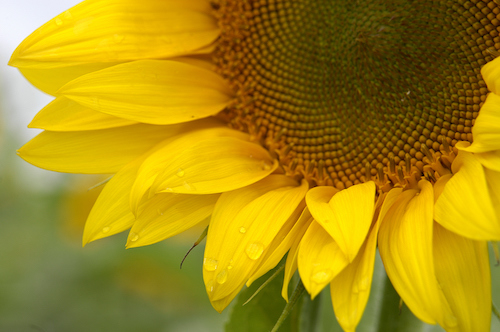 Picture me slapping my forehead with the palm of my hand. Yep, I did it again. Forgot to trust the universe. Knee-jerked a crisis reaction without hitting "pause."
Last month, I told you about tough news regarding something at my ranch that had left me devastated. Many of you kind souls reached out to me to offer sympathy and support. And then, just a few days later (as it so often happens), things settled down, more information became available, and the problem dramatically shifted into "not a big deal." Geez, I'm too old for sky-is-falling drama of my own making. I'm planning on having things figured out one day, perhaps before I'm 90! 😊
Like, how does summer move so fast? September already! I will do my best not to lament precious moments that are past but look forward with anticipation to the moments that are waiting for me – beautiful autumn months, joyous holiday season, gorgeous snowy days.
We were grateful this summer to have greeted so many of you and to be operating pretty much back to normal at TallGrass, while many businesses and organizations are still floundering. It fills our hearts to be able to take care of you and to be continuing our commitment to support area non-profits. In August at the Mountain Community Barefoot Mile, we helped raise over $60,000 for JOY International's work to rescue trafficked children. We were so thankful to have had this opportunity. Our next effort is scheduled for Veterans Week when we'll be filling backpacks with toiletries and other much-needed items for homeless veterans. Last year, we packed over 400 backpacks and they were all given to former military men and women in Colorado who are experiencing homelessness.
Being grateful. Giving back. These are the keys to happiness and fulfillment. I'm sure you agree!
Gail Sharp is the owner of TallGrass Spa and Salon. Email her at sharpgail@aol.com .