Message from Gail Sharp
June 2022
The roller coaster of life.
It's a simple, yet exquisite joy to be walking outside in lovely, perfect May – my favorite month – when everything reemerges. Bursting buds, brilliant green grass, wet fresh days, animal babies all around.
Returning home from one such stroll the other day, I heard news of a friend's cancer reappearance and my joy came to a screeching halt, replaced by tears. On another day, precious time with a dear friend over a meal full of news and laughter was followed by reports of the most recent (and always horrific) mass shooting. Up, down. Up, down. How can it be all right to feel good and giggly when so much pain exists? How can it feel so shameful to think "oh, those poor children and families!" one minute and "what fun movie shall we see?" next. How dare I feel joy?
Fortunately, I can return to being grounded and grateful in my morning meditation. I can feel that, after expressing grief, sympathy, and doing what I can to help tough situations, the best I can do for the world is to live fully, appreciating every second I have. I can be mindful of the good that exists, but not forget or ignore the challenging times and certainly not stay mired in them. Being miserable just isn't helpful to anyone.
Please come to TallGrass and step off the roller coaster with us in our serene valley. We love to share our peace and joy with you!
P.S. Speaking of joy...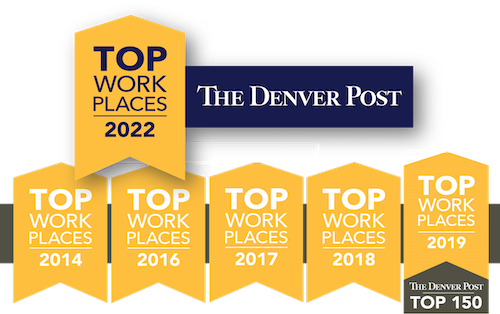 TallGrass just won the Denver Post's TOP WORKPLACE 2022 award – for the sixth year! Out of 65 small businesses that were awarded this year, we were number 15!
This is especially wonderful to me because our employees participate in an anonymous survey that questions what they think about working here. Only those companies with teams who are engaged in their work and happy with their jobs receive this honor. It is one of the most obvious reasons why you love TallGrass and our incredible staff who take such good care of you and love working here. Thank you for helping all of us enjoy our work!
Gail Sharp is the owner of TallGrass Spa and Salon. Email her at sharpgail@aol.com .