Message from Gail Sharp
March 2021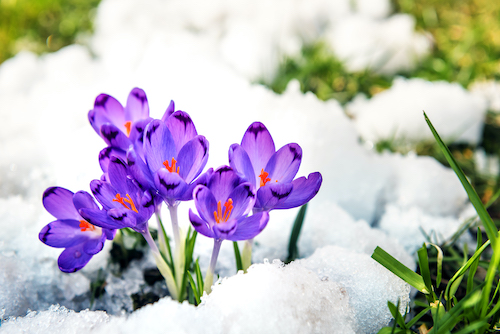 Boy, am I glad February is over.
Year after year, I choose to hate February. Notice I said it's my choice. Yep, I focused on the cold temperatures, short days, and difficulty riding and walking on icy terrain. Add to that a global pandemic, which forced all of us to be even more isolated/shut in/unable to do much, and – hoo boy! – I created my own personal world of misery.
I understand that depression and anxiety are serious afflictions for many people who do not have the ability to easily pull themselves out of those feelings. But for me, I made the choice to not focus on the days getting lighter, on the bright sunshine and beautiful snow, and milder weather when I could ride and walk. I chose not to focus on gratitude for my thousands of blessings: my incredible friends, my uplifting animal family, my good health, a warm house, enough food, and my successful business where I enjoy caring, loving connections with our guests and our team.
Finally, I'm done with all that. I'm choosing to focus on the vaccine distribution (it's the only time I've been grateful to be old enough to qualify to already have had my first shot), the falling rate of infections and death, and the loosening of restrictions. Of course, we still have a way to go before we can stop wearing masks and be back to pre-COVID life, but we are on our way!
And for further encouragement – the universe is so good at this – there are tiny crocus shoots coming up in a protected area by my garage door and I've seen and heard redwing blackbirds at my birdfeeder. Spring is coming!
If you've had a tough time lately – and, really, who hasn't? – I hope you are feeling the promise of joy, light, connections, and renewed life – right around the corner!
Gail Sharp is the owner of TallGrass Spa and Salon. Email her at sharpgail@aol.com .