---


Rikki
2-1/2 yrs old, 15 lbs
A real love bug who wants to be with people, likes to go for rides, good with other dogs and okay with cats, best with children over 10

Available for adoption at
Evergreen Animal Protective League
www.EAPL.com
---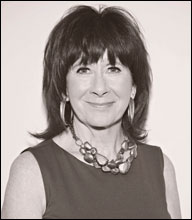 I have a great body! Well okay, my breasts aren't so perky, my feet need orthotics, my shoulder needed a steroid shot last week and I have basal cell carcinomas carved off various parts of my body every three months. Then there's my underarm flapping wings, the new lines I discover on my face each day, and the lovely age spots on my hands.

But, I can breathe our refreshing mountain air. I can walk around the block, see the sunrise as I feed our horses and smell chocolate chip cookies baking. Our bodies are miraculous and though they face tough challenges we (and the universe) throw at them, they most often fight back and recover. Even those who face really difficult illnesses can witness their bodies come back from dire straights.

Of course, taking care of our bodies requires a lot of dedication. I've been blessed with good genes, but have been taking my body for granted. While I don't drink or smoke and get pretty good exercise, I eat too much sugar and too few vegetables. (Does anyone out there really love kale?) My sweet husband and I also struggle with the all-too-familiar dilemma: too much to do and too little time. Luckily, working at TallGrass is incredibly helpful. Our healing treatments (every one of the massages, facials, nail services and even hair cuts) keep us feeling more balanced and healthier. And, being around our incredible team of dedicated, smart-eating, healthy-living staff is very inspiring.

In December, my husband and I are taking a full week away from work to focus totally on our health, with special emphasis on a healthful diet and stress reduction. I'm going to try to kick (or at least greatly reduce) my addiction to sugar.

Oh my! I'll keep you posted, and if you want to join me, just let me know and I'll keep you in the loop on how I'm doing. Perhaps we can support each other. And no matter how your body looks — or feels — please remember that miracles are occurring inside all of us every day.



Sweet 16 Holiday Party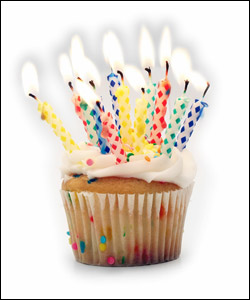 Yes, that's right! We're celebrating our 16th anniversary in November and, to honor the occasion, our annual holiday party has a Sweet 16 theme. On Thursday, November 17, you can help us celebrate with a pre-party open house that starts at noon and a holiday party that begins at 4 o'clock. The dress is casual or festive, whatever you like. And, if you add something you wore when you were Sweet 16, we'll have a gift for you.

Our annual holiday party is always a chance to shop and save. This year, we are offering 16% savings on all boutique items, all TallGrass gift cards, all Aveda items including the limited edition Holiday Gift Sets and — new this year — custom-made gift baskets that we'll fill with items you select. But remember, you must attend the party to enjoy these 16% savings.

To help make your holiday merry, we'll be offering mini-services including complimentary holiday makeup with Aveda's Jewels of the Earth collection. We'll serve refreshments and, as always, extend our best wishes to you for a happy holiday.



"Reflections" Spa Package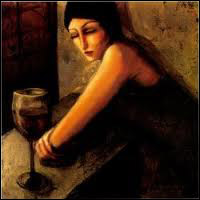 Where did the time go? The year is coming to a close. For us, it was a busy one...sometimes hectic, sometimes surprising and always interesting. How about you? We thought you might like to take time to reflect on your year — about how you feel, how you look and how you want to move forward. So, we created the TallGrass Reflections Spa Package for you.

Our Reflections Package includes an 80-minute Chakra Balancing Massage, a 65-minute Botanical Skin Resurfacing Facial and a 15-minute Guided Meditation with the relaxing tones of a Tibetan Singing Bowl. There's more. We have gifts for you to take home: a Chakra Scent of your choice and John Fielder's "Colorado Reflections" book, autographed by John and featuring 50 Colorado reflection images and quotations from sages John Lennon to John Quincy Adams. This 2-1/2-hour luxury spa package is priced at $250 on weekdays (Monday through Thursday) and $275 on weekends (Friday, Saturday and Sunday). However, the value is $272 and $292, respectively.

Make your appointment now to recharge and reflect. It'll be the perfect way to wrap up your year.