---


Gizmo
8-month-old, male, Japanese Chin Puppy
Loves to go for a walk, is crate trained, is loveable and intelligent, and likes to pretend he's a cat.

Available for adoption at
Evergreen Animal Protective League
www.EAPL.com
---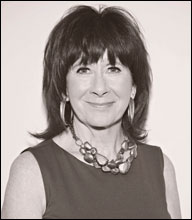 It's sometimes hard for me to live in the present. I don't have much of a problem ruminating about the past, but I often find myself skipping over the moment in favor of anticipating the future. Certainly, some of that is due to being a businessperson. It's a necessity to look for future trends and plan strategies, media, goals and so on. However, sometimes I miss what is happening right now while worrying about what's around the bend.

October is prime time for me to do this. Because colder, darker winter days are ahead, this month can be a tough time for my psyche. And yet, it's such a beautiful, crisp, refreshing month — full of incredible colors (wow! those golden aspens!) and smells (the wood fire in our Great Room) and fun (Halloween costume parties). So, I'm going to do everything I can to be mindful of today — right this minute — and let tomorrow come as it always does. I hope you do, too!

Forgive me, I must take a moment away from the right now to mention the recent past and congratulate the incredible staff of TallGrass on their production of the Transitions11 Hair and Fashion Show. Nearly our entire team volunteered time and creativity to put on our best event ever.



Report on Transitions11 Hair & Fashion Trends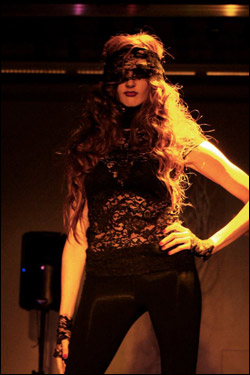 Transitions11 Hair and Fashion Trends was a blast. It was fun for our team to pull out all the stops and put together a high energy show and fun for the standing-room-only audience to applaud and cheer their favorite models and fashions. If we do say so ourselves, it really took Evergreen style to the next level.

Best of all, our third annual show raised nearly $2,000 for two organizations that we are so honored to support, Mt. Evans Hospice's Camp Comfort and Evergreen Animal Protective League.

Our on-staff photographer, Haley King, captured it all and you can see her photos on our Facebook page, where you can like TallGrass and stay up-to-date when we add more photos.



Melissa Rios
Spa Babe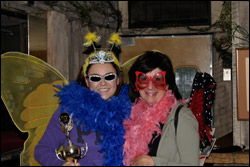 Melissa Rios came to TallGrass through a gift — a gift from her Dad. "My father gave me a gift certificate and I fell in love with TallGrass," says Melissa. "All through massage school, my goal was to work here." And, she plays that gift forward. For 2-plus years, Melissa has been giving stress relief and healing to TallGrass guests. "I love the fact that I am able to help people on so many levels — physically, mentally and emotionally," she says.

In announcing Melissa's selection as Spa Babe, TallGrass owner Gail Ridings described her as an incredibly hard worker, always performing at the top of her game and gracious about accepting last minute assignments. It's no wonder the Team Leaders at TallGrass voted to honor her with the Spa Babe title that comes with a crown, rhinestone sunglasses, trophy, butterfly wings and gift certificates for shopping and dining.

Melissa is an outdoors kind of gal who loves to be surrounded by the beauty of nature, at work or at play. When she is not here in the beautiful TallGrass valley, you'll find her camping, fishing, and riding an ATV in one of our nearby forests. She says: "Nature isn't perfect, but it is perfect. You know what I mean?" We do.

Melissa is pictured here in her Spa Babe regalia with TallGrass owner Gail Ridings.