---


Dewey
4 year-old, 40-45 lbs.
Walker Hound Mix
Happy, loving, eager to please and loves attention

Available for adoption at
Evergreen Animal Protective League
www.EAPL.com
---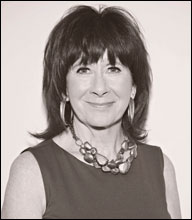 I had originally planned to write my thoughts about gratitude for this month's column. I normally feel this emotion wash over me numerous times each day and believe that it helps me with everything in my life. However, these past few months have been incredibly difficult for the friends around me, making it difficult to feel grateful. Several close friends have had a recurrence of cancer. Our dear handyman at TallGrass suffered a stroke, another friend has slipped into devastating Alzheimer's Disease, and another is suffering from extreme stress and exhaustion. For icing on the cake, our dog, Lilly, is rapidly declining - blind and extremely confused - and our big horse, Duke, has been repeatedly falling to his knees (not normal for horses!). I find myself at the "care and concern" aisle several times each week trying to help support everyone who is suffering. The feelings of sorrow and helplessness have overcome my usual gratitude.

TallGrass is one of my refuges though. Watching happy, relaxed people enjoy massages, facials and other services helps to refill me. And, I learn so much from our talented therapists who give, give, give to their guests every day. I continue to send my prayers and love to those enduring very tough issues. And, I hope that your friends and family are well and that gratitude is still on the top of your mind..

Transitions11 Hair & Fashion Trends

Transitions11 Hair & Fashion Trends is happening! The website is up. Posters and flyers are all over town. Evergreen area boutiques are selecting their must-have designs. And we're ready, too!

It's our time to shine and let folks know that our stylists, estheticians and nail techs can be wildly creative. "The whole point is to show off our edgy side and put TallGrass in a different light," says organizer Jen Schapiro, Team Leader of the Hair Salon Department. "It's just so much fun to strike that cool New York Fashion Week vibe and inspire folks with great styles, great hair and great makeup."

It's your opportunity to be edgy, too! Slip into that sequined t-shirt and join the fun on Thursday, September 22, at Evergreen Country Day School. You can purchase tickets - $45 premier seating and $20 general admission - from the TallGrass front desk or call us at 303-670-4444 and we'll hold them at "will call." Doors open at 6:00 and the runway show starts at 7:15. There will be a cash bar, a coffee and desert table, and vendor booths showcasing stylish boutique items. Perhaps the best part of all is that proceeds benefit Mt. Evans Hospice's Camp Comfort and Evergreen Animal Protective League.

Get your glam on and be part of the coolest event of the Evergreen fashion season!.