October Newsletter Bonus...
Discover the new Aveda skin care collection and receive a complimentary Tulasara Radiant Facial Dry Brush. It's yours with any 80-minute massage.
Message from Gail Sharp, TallGrass Owner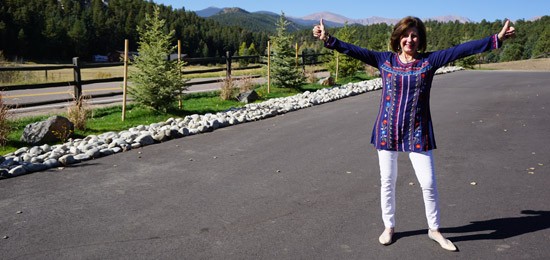 Okay, do you think I'm insane to celebrate a parking lot? Quite possibly, it's a stretch to get excited about something so mundane, but truly our new parking lot is beautiful, especially with the gorgeous landscaping that our friends at JP Total installed. I'm thrilled that we don't have to worry about parking on the road during busy times and that not only is it free and easy to park, but you are surrounded by beautiful trees, plants and rockscape.
Yes, the snow will fly soon but, for a few more weeks, the mornings are comfortably cool and the days are crisp and sunny. The fall colors on my horseback rides and hikes are breathtaking, and I'm certain you'll agree that our weather and scenery this time of year are perfect. I want to soak up every minute!
Please come soon to visit us in our glorious valley for rest, rejuvenation and beauty - starting with parking your car!
Soldier Box Project sends cards, letters too
It's an honor for us to continue our care package project benefiting troops in the Middle East for the 8th year and, as we gear up for the next shipment in December, we want you to know how much support from you - our guests, staff and community -- has helped us to carry this project forward.
Soldiers tell us that some of the most welcome items in the care packages are handwritten cards and personal notes, especially those from children. So, we'd like to invite you to gather the family around the dining room table and have a party - a card writing party - and we'll be proud to include your cards and letters in the upcoming holiday shipment.
And, as always, your donations of personal care items, travel size toiletries, playing cards and games, plus cash to help cover shipping costs, make a difference in letting our soldiers know they are not forgotten.
Seasonal Specialties
We have something special for you on our Massage, Nail and Skin Care menus this fall. Our Seasonal Specialties are designed to take you from summer fun into holiday festivities with plenty of hydrating, exfoliating, skin softening and, of course, pampering. They are available through the end of the year so there's plenty of time to try them all.
Hydrating Honeydew Body Wrap includes a dry brush scrub, application of warmed honeydew lotion and apricot oil, and the option to add a yam and pumpkin enzyme peel for your feet.

Perfectly Pear and Green Apple Pedicure features the antioxidant power of pear and apple along with the exfoliating qualities of a sugar scrub to leave your skin soft, glowing and moisturized.

Yummy Yam and Pumpkin Enzyme Peel removes dry skin cells and reduces the appearance of pigmentation, fine lines and sun damage, and it is easily added to either a Treatment or an Ultimate Facial.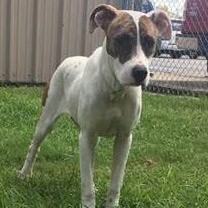 Available for Adoption
Mollymae
Pointer mix, female, 1 yrs. old, 54 lbs.

Gentle, loving, sweet, trusting, high energy, would do well with another furry friend in the family
Available for adoption at
Evergreen Animal Protective League
www.EAPL.com