If You Want to Win the Prize for being "The World's Most Romantic Gift Giver" read on...
Are you looking for the perfect Valentine's spa gift?

Think of TallGrass as the 'Ultimate Valentine's Day Spa.'
With a Valentine's Day Gift Certificate from TallGrass, you and your Valentine can enjoy everything our famous spa has to offer-for a truly romantic getaway.
We're just 40 minutes from downtown Denver in beautiful Evergreen- close enough so it's an easy drive but far enough so it feels a world apart.
Consider staying for the evening with our friends at the tranquil and secluded Highland Haven Creekside Inn-just a short drive from TallGrass. Evergreen also offers fine dining and shopping, plus hiking and outdoor adventures.
A Romantic Couples Massage for Valentine's Day
You might consider giving your valentine a gift for both of you! Many couples who are celebrating at TallGrass choose the TallGrass Tango side-by-side couples massage. It takes place in the privacy of our Sage Room Suite where there's a roaring fireplace and private patio. Our Tango includes a moisture-rich hand treatment followed by a custom- scented steam treatment.
Your valentine can also choose from numerous reinvigorating spa services...
A massage for Valentine's Day
Skin Care featuring Aveda products
Body treatments
Hair, make up, and nail treatments
Seasonal treatments and services
At TallGrass, we provide complete and total pampering-perfect for your Valentine's Day spa gift. We'll awe and inspire your sweetheart with sublime treatments, stunning Rocky Mountain views, and the finest guest service in Colorado. If you're looking for a spa for Valentine's Day, TallGrass is the perfect place.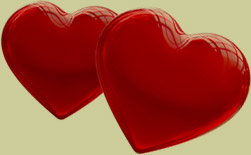 Your Valentine will leave us feeling rested, relaxed, and rejuvenated-and you'll go down in history as 'The World's Most Romantic Gift Giver.'
Two Easy Options for Your Valentine Gift
Option ONE...TallGrass Instantly Printable Gift Certificates
Sent to you by email, your gift certificates arrive in just minutes. Beautifully designed, they convey the seclusion and tranquility of our spa through stunning scenic and wildlife images from the Evergreen area. As soon as we receive your order online, we'll send the instantly printable gift certificates to your inbox. Just print, give and let them enjoy!
Option TWO...TallGrass Traditional Gift Certificates 

Elegantly wrapped and decorated with tall grasses, traditional gift certificates come with a printed menu of TallGrass spa services. Simply click here to order. We'll process your order within 48 hours and ship your gift via first-class mail. Express next-day delivery is available for an additional charge.
Call us at 303-670-4444 with questions about Valentine's Day gift certificates.
We look forward to seeing your valentine (or the valentine couple) at TallGrass very soon.
Your Friends at TallGrass Aveda Spa and Salon