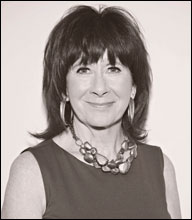 Gail Ridings
TallGrass Owner
For Gail, a balanced lifestyle is built around running a thriving spa business, becoming involved in the community projects, and enjoying friends and family. Some of her best times are spent with husband, Chuck, their dogs (Pepper, Nutmeg and Henry) and horses (Duke, Jack and Lady) enjoying the beautiful Rocky Mountain landscape on horseback and hiking trails.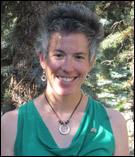 Tarah Howard
Spa Director

You can contact Tarah directly at 303-679-4477 or Tarah@TallGrassSpa.com
One of Tarah's greatest strengths is the way she connects with people, finds their hidden talents and brings them out in a way that maximizes their skills. She makes those important connections through an easy-going demeanor and quirky set of expressions that put everyone at ease. "Over and out" or "AOK" or the less decipherable "Word!" which apparently means right on, but it took everyone a while to catch on to that jargon.
Melissa Racklilff
Assistant Spa Director

You can contact Melissa directly at 303-679-4470 or Mel@TallGrassSpa.com
Melissa is a TallGrass veteran. All told, she has been working here for more than 10 years, with a few breaks in between. Over that time, she's picked up on the inner workings of the spa, inside and out, upside and down. That makes her the resident problem-solver. It's a good thing, too, because she thrives on taking care of things. No humdrum days for Melissa.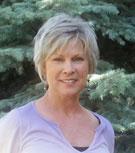 Jane Faulkner
Team Leader, Retail Department
From the time she went to camp in Colorado at the age of 16, Jane knew this is where she was meant to be. She's a former teacher and a retired flight attendant who found her niche in retail when she zeroed-in on her dream job at TallGrass. Jane has always used Aveda products and appreciates the company's philosophy of working with communities throughout the world.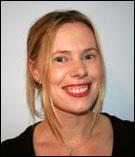 Heather Glenn
Team Leader, Esthetics Department
Nurturing her guests and educating them about natural skin care are Heather's passions at TallGrass. An esthetician since graduation from the Aveda Marquis Institute in 1998, Heather continues her professional education by seeking out new skin care techniques and advanced aromatherapy protocols. In her free time, she works as a makeup artist whose work has been featured in national publications.
Anne Johnson
Team Leader, Nail Department
Anne brings administrative experience and a passion for organization to her team leader role. Working to incorporate healthy alternatives to the toxic products usually found in nail salons, she supports Aveda's pure and natural philosophy. She's always thinking about ways to be ayurvedic in practice. And her knowledge of herbs and essential oils extends to a fondness for the calming benefits of lavender.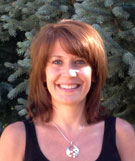 Christa Johnson
Team Leader, Guest Relations Department
To Christa, guest relations is not just the front desk or just the telephone room, it's really about helping make every phone call, every check-in/check-out and every interaction special. One of the tasks Christa enjoys moist is designing custom packages. Take for example the mother who needs time away from the kids or the gift certificate buyer who wants to be sure her friend's day is beyond her expectations.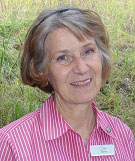 Ruthie O'Brien
Team Leader, Laundry Department
The "Queen of Clean" works at the very foundation of TallGrass, literally and figuratively. Ruthie spends her days downstairs making sure robes, slippers, towels and blankets are clean, soft, fluffy and up to TallGrass standards for luxury. She oversees a staff of 10, mostly teenagers, who operate a industrial washer and dryer that run from 8:30 in the morning to 7:30 at night, every day of the week.
Melissa Rios and Sara Zutt
Team Leader, Massage Department
A blond and a brunette. A Gemini and an Ares. The yin-yang combination of the co-team leaders of TallGrass' largest department really works. Melissa and Sara complement each other. In fact, they have become so tuned-in that they often carpool to work together, using the time to have their business meetings, process ideas, share the challenges and keep the lines of communication open.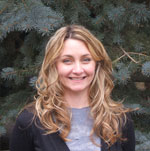 Jen Schapiro
Team Leader, Hair Salon Department
Jen always wanted to be a hair stylist and started design school while still in high school. A couple of decades later, she still has a passion for her career, especially when it comes to the continuing education that keeps her salon team fresh and excited. Jen's passion extends to her production of the annual TallGrass hair and fashion show, the style event of the Evergreen season and a successful fundraiser for area non-profits.